Commercial Audio
Providing your property with the best audio, no matter the source, is our specialty. Integrating audio from any external input has never been easier. Not only do we give you control over what you are listening to, but where you want to hear it. Depending on your audio needs, we can break the overall space into zones, giving you greater control over your sound. Coupled with volume controls, you can dictate exactly what you want, where you want it.
70V system
The most common audio-system design for a commercial application is a 70-volt system (70V). This system provides even distribution to every speaker in the system via a loop-through wiring scheme. This is a great way to provide audio to a large single space such as a fitness or retail environment. For properties with multiple areas, a system designed around zones provides a better distribution of audio. Call now to schedule your FREE site survey to assess the best audio system for your property.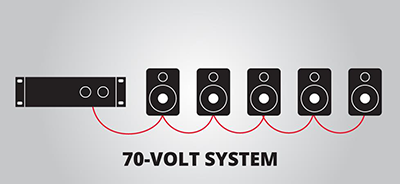 Mounting
Mounting speakers in the correct location helps cut down on the number of speakers needed while increasing the quality of sound your property will receive. Every property is unique. We assess each one to design a system around its particular audio needs and building design, delivering the best possible system for the setting. Don't settle for a pre-fabricated out-of-the-box solution. Receive the best sound commercial audio is capable of delivering with a custom solution from Axis Satellite.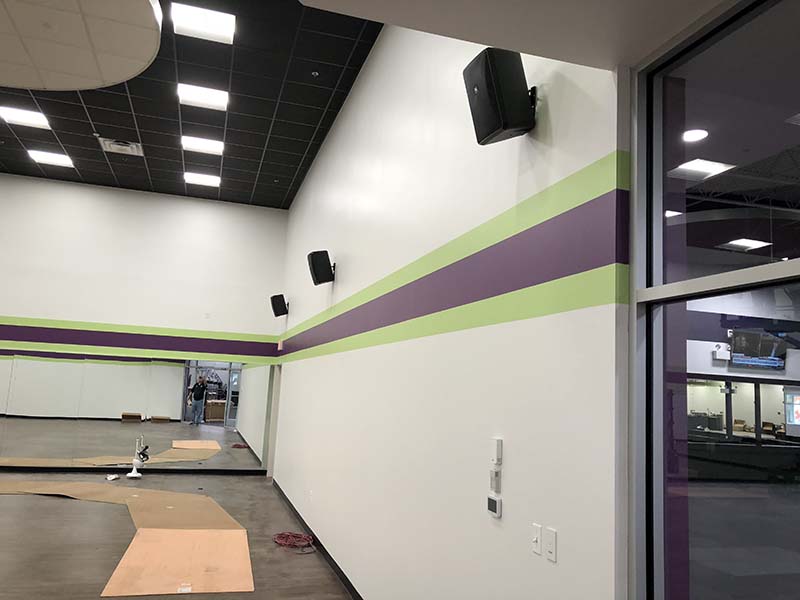 Speakers and Subs
Aligning the right speaker and subwoofer options within your audio system is paramount to delivering the highest quality sound. With Axis Satellite, you don't get knock-off brands or mismatched equipment. We utilize industry-leading brands like LG and Speco to provide you with superior sound quality. Selecting the individual components of your system gives us greater control in creating the best auditory experience. Call 239-997-2947 today to schedule your FREE site survey and receive a recommendation for your property.