Condominiums & Home Owners Associations
At Axis Satellite, we love helping properties receive the best TV programming. With multiple distribution methods, we can provide your property with service for years to come. We provide single dish solutions, keeping your property's curb appeal at an all-time high. Don't settle for cable; deliver the best news, sports, and entertainment to all of your residents. In addition to providing industry leading TV programming to our properties, we provide a wide range of additional services. From integrating programming into your fitness center to providing superior commercial audio systems to your lobby, Axis is here to help. We are your one-call audio and video solution. Don't settle for cable companies that can't do more. We provide service to both garden-style and high-rise communities.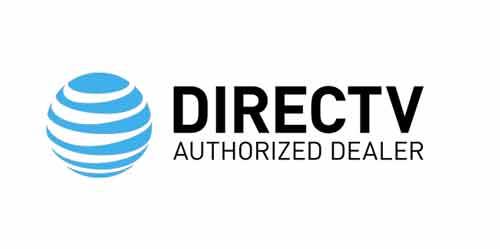 DIRECTV
Your residents deserve the best, so give them the best with DIRECTV. Whether looking to offer your residents reduced pricing through our digital bulk programming or giving them choices with our direct-to-home option, DIRECTV is the programming answer to your community's needs. Now has never been a better time to give your residents more with DIRECTV.
DIRECTV is a PREMIUM amenity that can:
Attract new residents and retain existing ones
Give residents more flexible, cost-effective programming choices
Provide residents with exclusive sports, with more HD channels than any other cable or satellite provider
Help increase your property value and curb appeal
Replace balcony dishes with a centralized distribution system
DIRECTV Digital Bulk Programming: This option gives you the best in choice and savings for your community. We offer 1 bill to the association, at more than 50% savings over retail pricing on DirecTV's Choice Package, including over 150 of today's most popular digital channels. Residents still have the ability to upgrade their programming packages, sports options, and HD, DVR, and Whole Home hardware technology.
DIRECTV Direct to Home (DTH): This option gives the community competitive video choices. Axis Satellite will install new MFH-2 technology, giving your residents the choice to have the best Programming from DirecTV or stay with their current provider. DTH is a single dish solution that offers a property one satellite provider, Axis, and gives your residents the same choices that any single-family resident would have with their own video options.
Wholesale TV
Need to outfit your property with new televisions? Axis Satellite offers wholesale pricing on bulk TV purchases. We carry TVs ranging from 19 to 80 inches. We work with industry-leading distributors, giving us access to a wide range of brands and styles.
Commercial Audio
A commercial audio system is a great way to take your clubhouse or lobby area to the next level. Whether assessing a new system or upgrading an existing one, Axis is here to ensure the job gets done right the first time. Our in-house trained technicians have experience with a variety of commercial-grade audio systems and are standing by to provide the best auditory experience possible. Great speakers don't always equal a great audio experience. At Axis we align each aspect of your audio system, ensuring you get technology that works together.
Pre-Construction Services
Axis Satellite's SBCA-certified installation team has a long history of working with Construction Contractors, Home automation integrators, and industry professionals. Let our team work with you to design and implement the right technology to meet your needs. Customizing the right audio, video, internet, and phone systems takes teamwork and preparation. Axis will review blueprints and consult with your team through the construction process. Our combined 30 plus years of experience and track record with local and national contractors will ensure the project is done right from concept to completion, with continued service after the job is done.
Broadband & Internet Solutions
Axis can deliver up to 1-gigabyte speeds to your location, providing your residents and guests the speeds they require. Axis has speed and reliability that can be implemented to our commercial, lodging, and multi-tenant unit customers. Wireless services include internet access to units and common areas using the latest technologies and access points. Axis can design, implement, and support a premium enterprise solution for your residents, allowing users constant speeds for their devices.
Voice
When looking for a voice solution for multi-tenant dwellings, Axis can design and deliver. An enterprise-grade voice solution will allow your residents to stay connected with their friends and family. From design to delivery and support, Axis can help you leverage advanced capabilities and applications for your property, giving you a competitive edge.
Benefits and features of our enterprise PBX phone systems :
Customized for your property (scalable)
Integration with mobile apps
Wireless in-room solutions
Fixed or wireless telephone options
Better prices and service than national telecom competitors