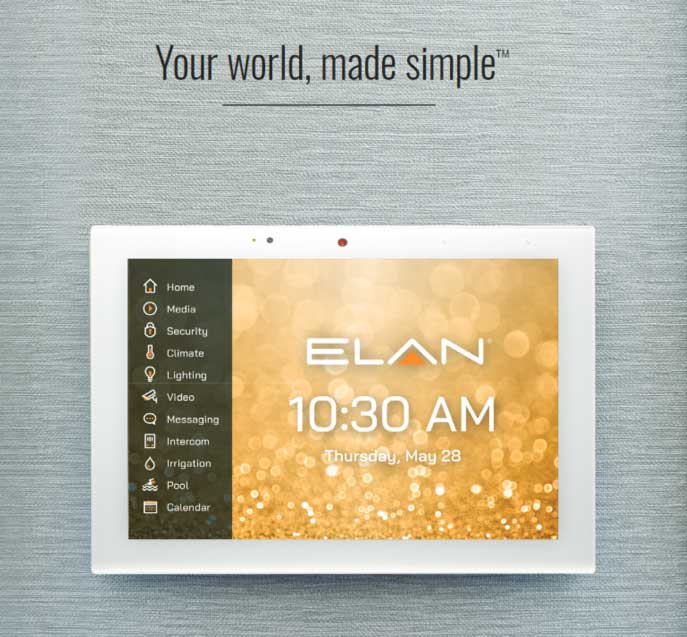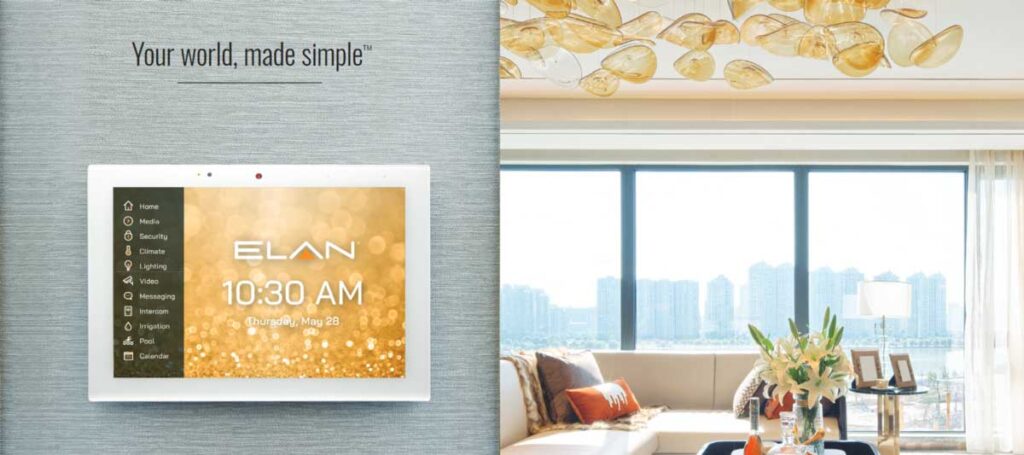 For more than 30 years, ELAN® technology has been transforming the way people live. ELAN smart home solutions are trusted throughout the world to bring together advanced, personalized control for music, video, security, climate, lighting, shades, and all the rest – into one seamless system.
Award-Winning Single App Interface
With a single voice command or touch on an ELAN panel or smart device, you'll experience newfound convenience. This is the industry's only single-app solution with everything you need on one screen. From across the room or globe, keep your residence safe, entertaining and comfortable–inside and out.
One common interface across all ELAN and smart devices
All subsystems are pulled into one — no more jumping
from one app to another
So simple that everyone can use it instantly
With one touch, see who's at the door, turn on music
in every room, dim lights, and more Your world, made simpleTM
ELAN-Top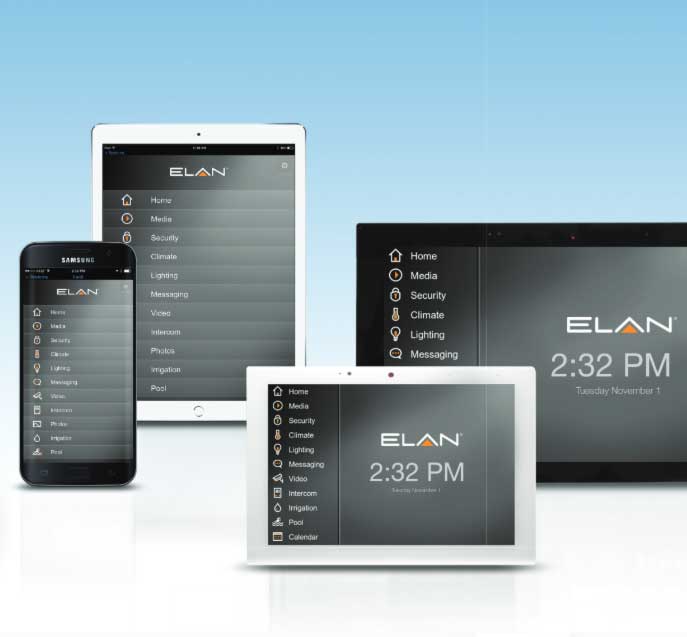 Personalized to Fit You And Your Life
The unique beauty of the ELAN system is that everyone gets exactly what they want. Personalize backgrounds to match decor, the seasons and more – it's up to you. Create family calendars by color or music favorites for each person. Alerts can be customized to your needs, so you know when service providers or the kids arrive home.
Customizable for family: from simple set-up to the power user
Only ELAN products can recognize you and set up screens, rooms or an entire house based on your preferences
Personalize with backgrounds you want or see a photo when not in use
The advanced floor plan lets you see your whole house and press one button to turn off all lights, shut garage doors, or set security
Personalized to Fit You—and Your Life Seamless.