Residential Home Theater
What we enjoy even more is bringing this entertainment to life in your home. Creating the best home theaters, man caves, or outdoor audio systems are just a few of the ways we can transform your television and sound system into a truly amazing entertainment experience right in your home.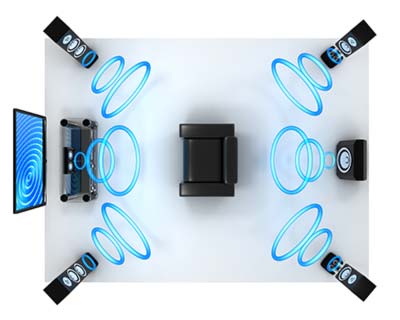 Personalized For You
A personalized home theater is a great addition to any home. From a mounted television with integrated audio to custom cabinetry and a projector, Axis Satellite can design a theater system for you. We provide a FREE site survey to assess your property and understand your vision. This personal attention means you get a custom home-theater system, not a standard out-of-the-box solution.
Top of the Line Brands
Axis Satellite carries top-grade equipment from industry leaders, such as Klipsch, KEF, JBL, Speco, and Protégé. Our SBCA and CEIDA-certified technicians take pride in literally bringing the theater to your home.