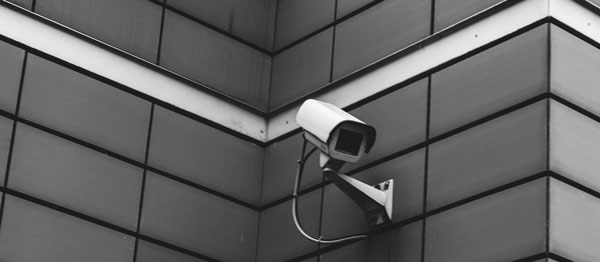 Custom surveillance systems are high-tech, 24-hour watchdogs, but they're not just to protect against theft or crime. If you are considering a home security surveillance system to keep an eye on your kids when they arrive home early, or to help track productivity at your work place, Axis is here to help. We conduct a FREE site-survey for every property so we can assess your exact layout and find a solution that fits your needs and budget.
System Use
You can get many of the same viewing features housed in different physical styles of cameras. How will your system be used? Do you want it to be highly visible or almost invisible? Placing a larger, highly-visible bullet camera at your entrance can dissuade would-be-criminals from taking advantage of your property. In contrast, placing discrete dome cameras around your property can provide you with high-quality footage of day-to-day activities that you need to be aware of without causing an invading presence.
Lighting
Today's cameras perform great in good lighting conditions but when lighting deteriorates, special IR (infrared) cameras become more ideal. These quality cameras can shoot and record in complete darkness. Some cameras, although not being true IR cameras, can operate in extremely low light. Many camera manufacturers provide an illumination rating called a "lux" rating. The lower the lux, the better a camera is at operating in low light.
Safety and Security Starts Here
Indoor
Some surveillance cameras are specifically designed for outdoor or indoor use. Interior cameras provide similar features and quality but generally in a smaller and lighter package. Utilizing small, compact dome cameras can provide discrete, high-quality video footage for management of employees or liability reasons.
Outdoor
Outdoor cameras are not only designed to handle unfriendly weather conditions, but also attacks from would-be criminals. Knowing what you intend to use your cameras for helps us build a better system for your property.
Pre-Construction
As Florida-licensed, low-voltage contractors, Axis Satellite would love to join you in the pre-construction phase of your project and lay wiring for a new camera system before the walls go up. We also have extensive experience pulling wires for customers to create a clean look for those installing a system in a property already established.Not all surveillance systems are created equal, and finding the right one for your property can be daunting. Our experienced staff understand what goes into a quality surveillance system and how it can be integrated within your property. Don't get stuck with grainy footage and outdated technology. With industry-leading technology from top name brands, we only deliver the highest-quality surveillance systems.
Call 239-997-AXIS (2947) today to set up your FREE site-survey and experience the Axis difference.