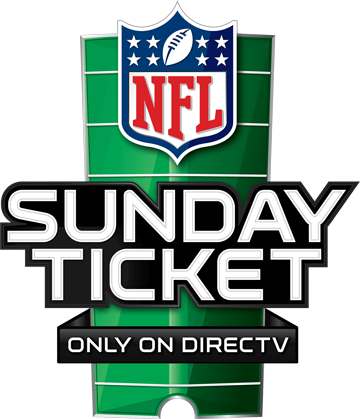 GET THE NFL SUNDAY TICKET
EVERY GAME...EVERY SUNDAY!
With nearly half of Americans counting themselves fans of the NFL, the NFL Sunday Ticket is perfect for any home or business. Of the nearly 160 million NFL fans almost half are women making the NFL fan base one of the most diversified in the world. Only DIRECTV delivers EVERY out of market game EVERY Sunday with the exclusive NFL SUNDAY TICKET.
RED ZONE CHANNEL
With the DIRECTV NFL Sunday Ticket you get access to the Red Zone channel. The Red Zone channel gives you every red zone snap for every team every Sunday. Keep up with your fantasy squad or see highlights from around the league with the Red Zone Channel. Never again will you miss your favorite team score the winning touchdown. The NFL is yours with the exclusive NFL Sunday Ticket.
FANTASY ZONE CHANNEL
Last year almost half of NFL fans played in a fantasy league. Fantasy football is the most played of all fantasy sports. Fantasy football puts the focus on individual players rather than a specific team. This change in focus means fans want to enjoy every game on every Sunday. Only the NFL Sunday Ticket from DIRECTV can give you access to every play every week.
MORE GAMES ON MOBILE
Get access to fan favorites like the RED ZONE channel and FANTASY ZONE channel on the go on your favorite device. Stay up-to-date with real-time highlight alerts and access to live scores and stats whenever you want. Missed the big game? Relive the intensity without commercials. Watch entire games in 30 minutes while on-the-go. Get all this and more with the NFL Sunday Ticket app.
NFL SUNDAY TICKET for your business:
The NFL Sunday Ticket is a must have for your bar or restaurant. When people stay for the game your sales increase. Ask us about our sports profit calculator, where we show you the numbers behind the benefit. Long wait times at your business can mean irate customers. With the best in sports, news, and entertainment your clients won't mind the wait. Ask how your business can receive the NFL Sunday Ticket FREE.
NFL SUNDAY TICKET for your home:
Axis Satellite can help you get the NFL Sunday Ticket for your home absolutely FREE. Call 239.997.2947 today to see how! Need a new TV or audio system for the new season? Axis can help get your man cave or living room ready for the season too.